Timekeepers employs a very skilled team of watch, clock and jewelry experts.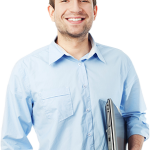 Bob, CW-21 Certified Watchmaker
Bob is a fully certified watchmaker (CW21) with over 25 years of experience in high grade and vintage watch repair and restoration. He was trained by Breitling, Omega and Tag Heuer. On his way to becoming a repair guru he hosted hundreds of wrist and pocket watch shows on several TV channels.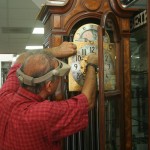 Burhan, Owner & Clock Repair
Burhan is an industrial engineer and has been the owner of Timekeepers of Escondido for over 21 years. He is a very hard worker and since he was a kid he has always liked working with mechanical moving parts. Burhan adores the quality workmanship and artistry in timepieces and has a passion  to keep them ticking in order.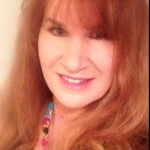 Sheree, Jewelry Repair Specialist
Sheree has been in the jewelry business for over 30 years.  She is profoundly talented, dedicated and capable of out of the box thinking with a keen eye of making jewelry designs, jewelry repairs as well as watch repairs and service. Sheree applies her expertise on minute repairing jobs to complicated restorations with the same precision.
No product categories exist.